Online Program: Exploring Buddhist Philosophy & Practice, Module One – Exploring the Mind
Don Handrick
May 19 - June 30, 2021
– NEW FPMT Pilot Program –
When:
Wednesdays 6pm to 7:30pm PDT
May 19th to June 20th 2021 – 7 classes
PLEASE NOTE: Registration opening soon
What is it:
The Buddha said that the source of all happiness and suffering is the mind. In light of this fundamental teaching, it is essential that we develop an extensive understanding of the mind, and then utilize that knowledge to create the causes for our own and other's well-being.
In this module, we will look at what the mind is and how it works, as presented in both Buddhism and science. We will explore the different ways to distinguish and classify various kinds of consciousness; and investigate how to reduce destructive states of mind, and generate the constructive ones which can lead us on the path to enlightenment.
Previous study of at least some modules of Discovering Buddhism, either in a center or online is highly recommended before enrolling in this program.
Exploring Buddhist Philosophy and Practice is a new program currently being developed by FPMT to serve as a bridge between Discovering Buddhism and The Basic Program. It is designed to help students of Buddhism delve more deeply into a broad array of topics that form a solid foundation for furthering one's study and practice.  The program will initially be run as a pilot program in FPMT centers to further test and refine the curriculum.  
Additional Information:
Registration:
Suggested donation $15 per class or $90 for the entire module (seven classes). 
Registration is required to receive your online access information.
This program is being jointly offered by:
Teacher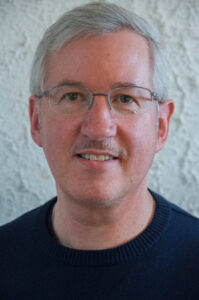 Don Handrick
Don Handrick is a touring teacher for the Foundation for the Preservation of the Mahayana Tradition (FPMT), sharing the Dharma with centers and study groups in North America and other parts of the world, both in-person and online. Don's study of Buddhism began in 1993 after reading The Tibetan Book of Living and Dying by Sogyal Rinpoche. Over the next two years he practiced with Sogyal Rinpoche's organization, until he began attending classes in 1996 with Venerable Robina Courtin at Tse Chen Ling in San Francisco. Don left the Bay Area in 1998 to attend the FPMT's Masters Program of Buddhist Studies in Sutra…
Learn more about Don Handrick