Online Program – An Experiential Vajrayogini Monthly Sadhana Practice
Elaine Jackson
January 1, 1970 - August 1, 2021
Level
Strictly Highest Yoga Tantra Initiates Only (see "Prerequisites" sections below for further information on what is required.)
When is it?
Starting March 7th, 2021 and continuing the first Sunday of each month 10:00 am to 12:00 pm PDT
Last session August 1st, 2021
What is it?
A gathering of Vajrayogini practitioners to engage experientially with the Vajrayogini sadhana. 
Prerequisites & Essential Registration Instructions:
This practice is for students who have received a highest yoga tantra empowerment (Chakrasamvara, Yamantaka, Hevajra, Kalachakra) as well as the Vajrayogini initiation. 
We will practice together and discuss the yogas of practice and what they are intended to engender.
In order to register for the retreat, please first email us the information below to: onlineprograms@vajrapani.org
Please state which of  which of the above-mentioned Highest Yoga Tantra empowerments you have received and
Please provide the name of your preceptor for these empowerments
Once you have emailed us the above-stated information,, we will supply you with a password to access the registration web page for this retreat. 
Donations
This virtual practice series is offered for free, with an opportunity to leave a donation to support our center if you feel moved or are able.

It is customary to make an offering to the teacher in gratitude for the teaching and also as a practice of generosity. If you would like to make an offering directly to Elaine for these teachings you can do so through Paypal to: retreatelaine@gmail.com
Teacher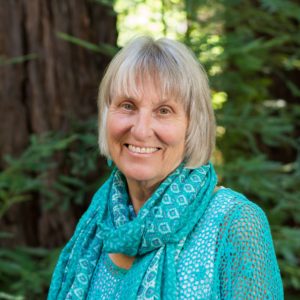 Elaine Jackson
Elaine Jackson is a founding member of Vajrapani Institute and has been a student of Tibetan Buddhism since 1977. She has studied with many of the greatest Buddhist teachers of our time including His Holiness the Dalai Lama, Lama Thubten Yeshe, Kyabje Zong Rinpoche, Lama Thubten Zopa Rinpoche and many others too numerous to list. Elaine is known for the warmth and humor with which she teaches. In particular, she loves sharing the wealth of practical insights she has gained from her years of retreat and service within the Tibetan Buddhist tradition. Elaine served as Executive Director of Vajrapani Institute…
Learn more about Elaine Jackson