Touching Peace: An Online Introduction to Meditation Weekly Drop-In Session
Elaine Jackson
Open Dates
When:
Mondays, at 4:30 – 5:30 pm PST (Pacific)
PLEASE NOTE: Sessions will resume Monday, February 8th 2021
What is it:
A meditation series
We all want peace. And if we want a peaceful end, we must use a peaceful means.
It is a fact of nature that the future is intrinsically uncertain. We don't know what's going to
happen. We can't change the past and the future hasn't arrived. We can't do anything about
either, but we can make a difference in the present. This is where reality happens – this is
where we can make a difference in our life.
Mindful attention to the present moment allows us to see what is helpful and beneficial,
leading towards peacefulness right here, now. Learning to see what brings benefit and what
brings harm, will incline us towards developing skills that lead to more clarity and peace, and
away from those things that bring harm, obstruction and confusion.
Please join us on Mondays, for these virtual meditation gatherings as we develop those skills.

Additional Information:
After registration, call in information will automatically be sent to you.
This virtual practice series is offered for free, with an opportunity to leave a donation to support the center if you feel moved or are able.
If you would like to make an offering directly to Elaine for these teachings you can do so through Paypal to retreatelaine@gmail.com .
Teacher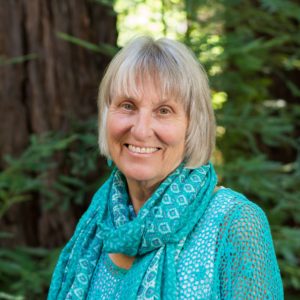 Elaine Jackson
Elaine Jackson is a founding member of Vajrapani Institute and has been a student of Tibetan Buddhism since 1977. She has studied with many of the greatest Buddhist teachers of our time including His Holiness the Dalai Lama, Lama Thubten Yeshe, Kyabje Zong Rinpoche, Lama Thubten Zopa Rinpoche and many others too numerous to list. Elaine is known for the warmth and humor with which she teaches. In particular, she loves sharing the wealth of practical insights she has gained from her years of retreat and service within the Tibetan Buddhist tradition. Elaine served as Executive Director of Vajrapani Institute…
Learn more about Elaine Jackson