Vajrayogini Practice: Exploring the Sublime Path to Bliss (Now Online Only)
Elaine Jackson
April 29 - May 3, 2020
Level
Strictly Highest Yoga Tantra Initiates Only (see "Prerequisites" sections below for further information on what is required.)
.
What is it?
NOTE: Due to Circumstances surrounding COVID – 19, the previously scheduled residential Vajrayogini retreat will now be available online and by donation in a modified format. Please see below for details.
.
The Highest Yoga Tantra practice of Vajrayogini is held to be especially effective in "degenerate times" as it skillfully cuts through ignorance and cultivates profound wisdom, love and compassion.
.
In this 5-day (virtual) retreat, through the power of meditation, we will delve into each of the eleven yogas of this practice,  in order to unpack its meaning. We will explore the many visualizations and experience the various positive states of mind they engender. We will observe how the eleven yogas of Vajrayogini cut through our ordinary view of reality and bring us ever closer to an enlightened state.
As this retreat has been modified from it's original version, it will now be offered via zoom in daily sessions from 10am to 12pm.  Those who join will practice the sadhana together with guidance from Elaine. It will most certainly not be the in-depth teaching that Elaine would have given, but it will give them a taste of how she engages with the sadhana and time for Q & A each day.  A PDF with the chantable version of the sadhana along with various handouts to be used as tools for some of the visualization will be provided. 
Please join us as we collectively share our experience of this practice and offer support to one another. Immersing ourselves in the true meaning of this very profound practice, we can discover the truth of reality. We look forward to sharing this ancient practice with you.
.
Prerequisites & Essential Registration Instructions:
This is a "Highest Yoga Tantra" retreat, which is an advanced class of Tibetan Buddhist meditation practice that experienced Tibetan Buddhist practitioners embark upon once they are sufficiently grounded in the 3 Principal Aspects of the Path.  This being the case, only suitably qualified candidates are invited to attend this retreat. Registration is password protected. To obtain a password, please first email our office (using the email address listed below) to demonstrate that you meet the following prerequisites:
.
1) You must have received at least one of the following Highest Yoga Tantra empowerments a)Kalachakra b) Yamantaka c)Heruka d) Guhyasamaja e) Hevajra.
AND
2)  You must have attended a Vajrayogini Jenang (subsequent permission ceremony).
.
In order to register for the retreat, please first email us at office@vajrapani.org to:
1a) state which of the above-mentioned Highest Yoga Tantra empowerments you have received and 1b) provide the name of your preceptor for this Empowerment.
AND
2a) confirm that you have received the Vajrayogini Jenang  (subsequent permission ceremony) and 2b) provide the name of your preceptor for the Vajrayogini Jenang.
.
Once you have emailed us the above-stated information from you and we have verified its accuracy to our satisfaction, we will supply you with a password to access the registration web page for this retreat. 
Teacher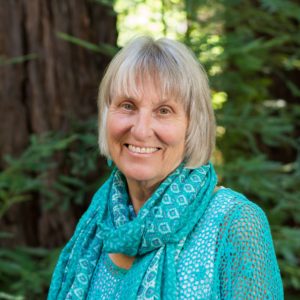 Elaine Jackson
Elaine Jackson is a founding member of Vajrapani Institute and has been a student of Tibetan Buddhism since 1977. She has studied with many of the greatest Buddhist teachers of our time including His Holiness the Dalai Lama, Lama Thubten Yeshe, Kyabje Zong Rinpoche, Lama Thubten Zopa Rinpoche and many others too numerous to list. Elaine is known for the warmth and humor with which she teaches. In particular, she loves sharing the wealth of practical insights she has gained from her years of retreat and service within the Tibetan Buddhist tradition. Elaine served as Executive Director of Vajrapani Institute…
Learn more about Elaine Jackson