Eight Pillars of Joy: Making the Most of Your Precious Life
Don Handrick and Emily Hsu
May 7 - 10, 2020
Level
All Levels
Silence Level
Partial Silence
What is it?
✨"There are really only four fundamental emotions, three of which are so-called negative emotions: fear, anger, and sadness. The only positive one is joy or happiness. Exploring joy is nothing less than exploring what makes human experience satisfying."✨
~His Holiness the Dalai Lama, in "The Book of Joy"
What is joy, exactly, and how can we bring more of this precious quality into our lives and our world?  This profound yet highly practical retreat offers a structured exploration of eight powerful, potentially life-changing insights into what brings us true joy. This wisdom is examined through the lens shared by two of the most respected spiritual leaders in the world, His Holiness the Dalai Lama and Archbishop Desmond Tutu. The course's content is based on a delightful and wide-ranging conversation between these two beloved elders that was published in 2016 and rapidly became an international bestseller: "The Book of Joy: Lasting Happiness in a Changing World."
In The Book of Joy, His Holiness the Dalai Lama and Archbishop Desmond Tutu discuss "true joy," which is a deeper and more dependable way of being that can be sustained and can aid us through the many challenges of our lives. They outline eight pillars, or qualities, that are needed to cultivate true joy and provide a foundation for lasting happiness: perspective, humility, humor, acceptance, forgiveness, gratitude, compassion, and generosity. In this course we will explore our own potential for true joy by examining each of these eight qualities and discussing how we apply them in our daily lives. The retreat will also feature meditations sessions and other experiential exercises linked to the themes presented. This secular retreat is suitable for people of all religious affiliations or none.
✨''So much depends on where we put our attention: on our own suffering or that of others, on our own perceived separation or on our indivisible connection.''✨
~His Holiness the Dalai Lama, in "The Book of Joy"
Additional Information
Please plan on arriving between 3:00 and 5:00 PM on the first day of the retreat
Please plan on departing approximately 2:00 PM on the last day of the retreat
If you are interested in serving as Course Liaison for this retreat, please apply here.
Fees (includes accommodation, 3 meals a day, and facility costs)
The base fees listed above reflect the true cost of hosting visitors and are higher as a result. If you are financially able, we encourage you to please pay these fees.  That said, we also offer subsidized fees designed to allow as many people as possible to attend. These fees are supported by generous contributions to Vajrapani Institute. You can access those fees by using a discount code that will be provided to you at registration checkout. The accommodations are the same for both options.
10% membership discounts are also applicable for members (please contact the Main Office)
Financial Aid/ Scholarships
We want to make retreat available to everyone. With this in mind, we will gladly work out a payment plan with you.If you need even more assistance, we offer several scholarships. Please note that the scholarship deadline is one month before retreat begins.
If you have additional questions after reviewing the guidelines for payment plans and/or scholarships, please email the Office at office@vajrapani.org
Teacher's fees
Traditionally, spiritual teachings are considered priceless; remuneration of our teachers is not included in the fee information detailed on this page. Instead, we invite you to consider bringing a cash donation with you to express your gratitude for the teachings. Participants get a chance to present a cash offering to the teachers on the last day of the retreat and this is supplemented by a donation from Vajrapani Institute. Please note that we don't offer a credit card option for teacher's fees.
---
Teachers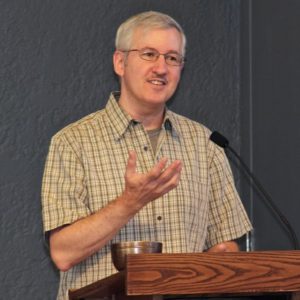 Don Handrick
Don Handrick is the resident teacher at Thubten Norbu Ling Buddhist Center in Santa Fe, NM, and he teaches at the Ksitigarbha Tibetan Buddhist Center in Taos, NM. Don also serves as a Buddhist teacher for Liberation Prison Project, which includes teaching Buddhism at a local prison in New Mexico. Don's study and practice of Buddhism began in 1993 when he read The Tibetan Book of Living and Dying by Sogyal Rinpoche. Over the next two years he practiced with Rigpa, Sogyal Rinpoche's organization, until he began attending classes with Venerable Robina Courtin at Tse Chen Ling in San Francisco.…
Learn more about Don Handrick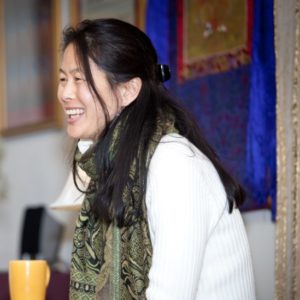 Emily Hsu
Emily Hsu completed FPMT's seven-year Masters Program of Sutra and Tantra at Istituto Lama Tsong Khapa in Italy, a program based on the geshe studies curriculum, graduating in 2004 with high honors. Upon completion, Emily engaged in a ten-month solitary retreat in Spain to integrate the material. She subsequently taught at the San Francisco Bay Area centers for ten years, serving as the resident teacher of Ocean of Compassion Buddhist center before departing in 2016 to focus more on retreat. Emily currently divides her time between doing retreat and teaching in the United States and abroad. She emphasizes meditation, emptiness,…
Learn more about Emily Hsu