Stanford's Compassion Cultivation Training
Monica Hanson and Robert Cusick
June 25 - 28, 2020
Level
Beginner and above
Silence Level
Partial silence
What is it?
The Compassion Cultivation Training (CCT) Weekend Immersion is a rare opportunity to dive deep into the core teachings of this exceptional program in just three days, surrounded and contained by the natural beauty and tranquility of Vajrapani Institute, (CCT is usually taught in weekly, non-residential classes over the course of 8 weeks.)
CCT was developed by a team of world class experts. Thupten Jinpa, PhD — English language translator for his Holiness the Dalai Lama — devised the program in collaboration with a team of psychologists, scientists and contemplative scholars and practitioners from Stanford University.
Benefits
In this immersion, you will have the opportunity to develop practical skills for strengthening access to your own compassion and connecting with universal compassion by:
Exploring specifically selected teachings and practices for self-compassion;
Extending compassion to others safely; and
Finding ease in challenging relationships and courage in difficult circumstances.
The weekend will include talks, compassion meditations, small and large group discussions, skills training, self-reflection, and experiential exercises. You will also learn about the research and science-backed benefits of training compassion, and skills for sharing these practices with others. Selected readings will be included from Thupten Jinpa's book based on this training: A Fearless Heart: How the Courage to Be Compassionate Can Transform Our Lives.
Teachings are appropriate for health care professionals as well as the general public. Health care professionals will be able to incorporate the tools and practices offered in this program in ways beneficial to clients or patients. Learning objectives for this program are listed below:
Learning Objectives: At the end of the program, participants will be better able to …
Describe what compassion is and how it differs from empathy
Utilize mindfulness meditation in order to cultivate compassion
Use mindfulness and compassion practices with oneself and others for emotional regulation in the face of distress
Recognize the physical and psychological feelings of loving-kindness and care, as a preliminary step in the cultivation of compassion and building resilience
Empathize with clients and others through compassionate listening and perspective taking
Apply mindfulness and compassion skills to be present and aware of one's own inner responses when encountering suffering in others or oneself
Distinguish between empathetic distress, compassion collapse, and burnout – in oneself and others
Recognize judgmental patterns of the mind with oneself and others
Practice self-compassion to mitigate self-critical or self-blaming thoughts in the context of personal and professional relationships
Describe three sources of resistance to self-compassion
Integrate eudaemonic sources of happiness and personal values to support greater well-being and work/life satisfaction
Employ learned compassion skills to expand one's capacity to meet suffering in personal and professional relationships
Incorporate practices of gratitude and appreciation to shift perspectives of negativity bias and support increased resiliency in personal and professional relationships
Summarize current research on the effects of compassion practice
Suggested Reading
A Fearless Heart: How the Courage to Be Compassionate Can Transform Our Lives, Thubten Jinpa.
The Compassion Cultivation Training (CCT) protocol is a course developed in the Center for Compassion & Altruism Research and Education at Stanford University, School of Medicine.  Below is a talk given by Dr. Thupten Jinpa at the Science of Compassion: Origins, Measures, and Interventions, that took place July 19 – 22, 2012 in Telluride Colorado. Dr. Jinpa is principal English translator for His Holiness the Dalai Lama, co-founder of The Center for Compassion and Altruism Research and Education at Stanford University, and main author of the Compassion Cultivation Training program.
For more information see the Stanford CCT website.
Continuing Education
This workshop is eligible for 16 hours of Continuing Education credits.
CE credits for psychologists are provided by the Spiritual Competency Resource Center (SCRC) which is co-sponsoring this program. The Spiritual Competency Resource Center is approved by the American Psychological Association to sponsor continuing education for psychologists. The Spiritual Competency Resource Center maintains responsibility for this program and its content.
The California Board of Behavioral Sciences accepts CE credits for LCSW, LPCC, LEP, and LMFT license renewal for programs offered by approved sponsors of CE by the American Psychological Association.
LCSWs, MFTs, and other mental health professionals from states other than California need to check with their state licensing board as to whether or not they accept programs offered by approved sponsors of CE by the American Psychological Association.
SCRC is approved by the California Board of Registered Nursing (BRN Provider CEP16887) for licensed nurses in California.
For questions about receiving your Certificate of Attendance, contact spc@vajrapani.org. For questions about CE, visit www.spiritualcompetency.com
---
Additional Information
Please plan on arriving between 3:00 and 5:00 PM on the first day of the retreat
Please plan on departing approximately 2:00 PM on the last day of the retreat
If you are interested in serving as Course Liaison for this retreat, please apply here.
Fees (includes accommodation, 3 meals a day, and facility costs)
The base fees listed above reflect the true cost of hosting visitors and are higher as a result. If you are financially able, we encourage you to please pay these fees.  That said, we also offer subsidized fees designed to allow as many people as possible to attend. These fees are supported by generous contributions to Vajrapani Institute. You can access those fees by using a discount code that will be provided to you at registration checkout. The accommodations are the same for both options.
10% membership discounts are also applicable for members (please contact the Main Office)
Financial Aid/ Scholarships
We want to make retreat available to everyone. With this in mind, we will gladly work out a payment plan with you.If you need even more assistance, we offer several scholarships. Please note that the scholarship deadline is one month before retreat begins.
If you have additional questions after reviewing the guidelines for payment plans and/or scholarships, please email the Office at office@vajrapani.org
Teacher's fees
Traditionally, spiritual teachings are considered priceless; remuneration of our teachers is traditionally not included in the fee information detailed on this page. For this retreat though, a supplemental fee for the teachers has been added. Still, we invite you to consider bringing a cash donation with you to express your gratitude for the teachings on the last day of the retreat. This is supported by an additional donation from Vajrapani Institute. Please note that we don't offer a credit card option for teachers' fees; bring cash!
---
Teachers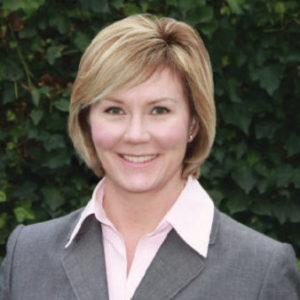 Monica Hanson
Monica Hanson is a Senior Teacher at the Center for Compassion and Altruism Research and Education (CCARE), Stanford University. She has taught the Compassion Cultivation Training (CCT) program for the public at Stanford School of Medicine since 2011 and with Stanford students since 2010. Monica is also a member of the leadership team at CCARE that co-developed and launched the Compassion Cultivation Teacher Training Certification program in 2011. In 2013, Monica was the lead teacher in a research study for Stanford Medicine Neuroscience and Pain Lab, examining the effects of compassion training, chronic pain and the impact on significant others.…
Learn more about Monica Hanson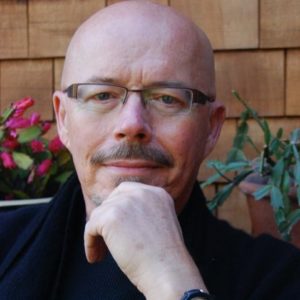 Robert Cusick
Trained at Stanford University in the Center for Compassion and Altruism Research and Education (CCARE). He is a Certified Stanford Compassion Cultivation Training instructor and teaches CCT at Stanford University School of Medicine and in multiple other venues. He studied in the Soto Zen tradition while in residence at Tassajara Zen Mountain Center, in the Ridhwan School's Diamond approach with A. H. Almaas (Hameed Ali), and at Spirit Rock Meditation Center with Jack Kornfield, Gil Fronsdal and others. As a long time meditator and former monk, Robert ordained in Burma under the renowned meditation master, Venerable Pa Auk Sayadaw, and…
Learn more about Robert Cusick