Online Retreat – Meditation as Medicine: Mindfulness-Based Stress Reduction (MBSR)
Bob Stahl and Jan Landry
September 25 - 27, 2020
 When:
Friday, September 25th:  7:30 – 9:30 pm

Saturday, September 26th:  9:00 am – 12:30 pm and 2:00 – 5:00 pm

Sunday, September 27th:  9:00 am – 12:30 pm
What is Mindfulness-Based Stress Reduction (MBSR)?
Meditation as medicine is an approach to stress reduction, chronic pain, illness and well-being.  This retreat will offer you key teachings and meditation practices of MBSR and will include discussion and inquiry in both small and large groups.
Mindfulness is the practice of cultivating non-judgmental awareness in day-to-day life. Mindfulness-Based Stress Reduction (MBSR) was developed in 1979, by Jon Kabat-Zinn, PhD, from the University of Massachusetts Medical Center.  MBSR seeded the mindfulness movement which is now found all over the world bringing mindfulness to medicine, psychology, education, science, business, and government.
Mindfulness develops the potential to experience each moment, no matter how difficult or intense, with serenity and clarity. One can feel more alive and gain access to the powerful inner resources for healing.  MBSR consists of intensive training in mindfulness meditation, gentle mindful movement and group support.
Who is it for?
This online retreat is suitable for anyone wanting to live better with stress, pain or illness.  It is designed for people who yearn for more balance in day-to-day life and wish to promote healthy living and renewal, as well as for those seeking to improve health and well-being.
MSBR graduates report lasting benefits in
Increased self-awareness, trust and acceptance
More effective coping strategies
More balance in the face of difficulties
More accepting attitude to life and challengesDecrease in Chronic Pain
Lasting decreases in stress-related symptoms
Significant decreases in anxiety and depression
Improved concentration and creativity
Teachers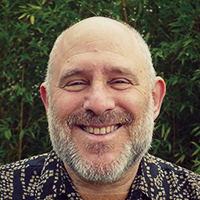 Bob Stahl
Bob Stahl is a co-author of A Mindfulness-Based Stress Reduction Workbook, Living With Your Heart Wide Open, Calming the Rush of Panic, and A Mindfulness-Based Stress Reduction Workbook for Anxiety. Bob is the Guiding teacher at Insight Santa Cruz and visiting teacher at Spirit Rock and Insight Meditation. He also founded and directs mindfulness-based stress reduction programs at Dominican Hospital and El Camino Hospital and serves as a Senior Teacher for Oasis, the institute for mindfulness-based professional education and innovation of the Center for Mindfulness in Medicine, Health Care, and Society at the University of Massachusetts Medical School.
Learn more about Bob Stahl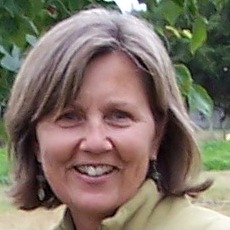 Jan Landry
Jan Landry has worked in the field of hospice care both as a nurse and as a chaplain, for over 30 years. Her work in the field of death and dying, serves as an ongoing reminder of how precious each and every moment of life is, and informs her meditation practice which has developed and deepened over many years. She is a yoga practitioner, a student of the Ridhwan School and of life. As a teacher of mindfulness meditation, she hopes to support others in cultivating a practice of mindfulness that fosters awareness and deep listening to the inner wisdom…
Learn more about Jan Landry