Cultivating Attention and Heartfulness Through Meditation
Ryan Redman and Eve Ekman
April 9 - 12, 2020
Dates
April 9-12, 2019
Level
All levels
Silence Level
Partial
What is it?
Meditation is an instrument or technique to shape or transform the mind.
~H.H. the Dalai Lama
Given the challenges of daily of life, the mind can be our greatest friend or foe.
For thousands of years, human beings have successfully utilized the practice of meditation as an instrument for cultivating the mind in order to live more purposefully and heart-fully. Essential to this cultivation is the development of attention and the boundless qualities of kindness, compassion, joy and even-heartedness.
Through direct experience, tremendous insights have been gained and taught to intentionally develop these qualities of the heart/mind.
On this weekend retreat, we will explore a variety of meditation techniques designed to cultivate and sustain attention, kindness, compassion, empathetic joy and even-heartedness in our everyday life.
---
Additional Information
Please plan on arriving between 3:00 and 5:00 PM on the first day of the retreat
Please plan on departing approximately 2:00 PM on the last day of the retreat
If you are interested in serving as Course Liaison for this retreat, please apply here.
Fees (includes accommodation, 3 meals a day, and facility costs)
The base fees listed above reflect the true cost of hosting visitors and are higher as a result. If you are financially able, we encourage you to please pay these fees.  That said, we also offer subsidized fees designed to allow as many people as possible to attend. These fees are supported by generous contributions to Vajrapani Institute. You can access those fees by using a discount code that will be provided to you at registration checkout. The accommodations are the same for both options.
10% membership discounts are also applicable for members (please contact the Main Office)
Financial Aid/ Scholarships
We want to make retreat available to everyone. With this in mind, we will gladly work out a payment plan with you.If you need even more assistance, we offer several scholarships. Please note that the scholarship deadline is one month before retreat begins.
If you have additional questions after reviewing the guidelines for payment plans and/or scholarships, please email the Office at office@vajrapani.org
Teacher's fees
Traditionally, spiritual teachings are considered priceless; remuneration of our teachers is not included in the fee information detailed on this page. Instead, we invite you to consider bringing a cash donation with you to express your gratitude for the teachings. Participants get a chance to present a cash offering to the teachers on the last day of the retreat and this is supplemented by a donation from Vajrapani Institute. Please note that we don't offer a credit card option for teacher's fees.
---
Teachers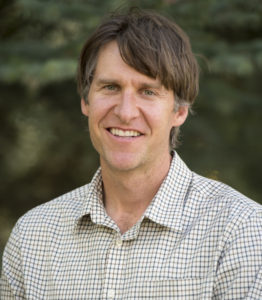 Ryan Redman
Ryan Redman developed an interest in contemplative-based practices at an early age and eventually traveled to India at the age of twenty to pursue his interests in meditation. Upon his return, Ryan began teaching and studying contemplative-based practices while studying at the University of California in Santa Barbara. After completing his undergraduate degree in Environmental Studies, Ryan traveled back to India several times to further his understanding of awareness based practices. As a result of these early experiences, Ryan has dedicated his life to exploring the interrelationship between personal transformation and benevolent social action. Ryan has been teaching in the…
Learn more about Ryan Redman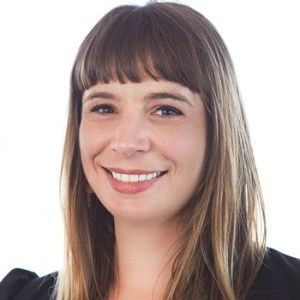 Eve Ekman
Eve Ekman is currently a Post Doctoral Scholar at UCSF's Osher Center for Integrative Medicine. Ekman's research interests were inspired by her experience as a medical social worker in the emergency department of San Francisco General Hospital coupled with her training in the applied emotion regulation and mindfulness intervention: Cultivating Emotional Balance, CEB. At the Osher Center for Integrative medicine Eve continues to refine the conceptual framework, research and training in the areas of meaning, empathy and burnout. In addition to research Eve provides training based in Cultivating Emotional Balance to a wide array of clients in technology, health care,…
Learn more about Eve Ekman