A Practical Guide to True Happiness: Fall Lam Rim Retreat 2019
Elaine Jackson
December 6 - 15, 2019
Level
All Levels
Silence Level
Partial silence
What is it?
Have you been curious about Buddhist practice, but don't know where to begin? Have you attended Buddhist teachings, but don't know how to meditate on the subjects you've studied?
This class will be based on the "Stages of the Path" (lamrim) tradition of Tibetan Buddhism and will include lectures, guided meditations, discussion periods, and experiential homework assignments. The "Stages of the Path" was developed as a synthesis of the main subject matter of all the sutras taught by the Buddha. Subjects to be discussed will include: impermanence, karma, death and rebirth, developing loving-kindness, compassion and the awakening mind (bodhicitta), the ultimate nature of reality, and more.
This class will also teach you the fundamentals of Buddhist meditation, and give you the tools you need both to begin a daily meditation practice and to deal with problems and difficulties once you have started to meditate. Throughout the week, you will learn new information about the theory and practice of meditation, and will also be led in guided meditations on the subjects presented in class.
Who is it for?
Beginners are welcome and encouraged, as well as more advanced students wanting to review the stages of the path in an experiential format.
Background on the retreat
A one-month meditation course was established in 1971 by Lama Thubten Yeshe and Lama Thubten Zopa Rinpoche at Kopan Monastery in Kathmandu. Since then the course has been held every year, attended by thousands of people looking for meaning and happiness in their lives. The course is based on the lamrim, or Stages of the Path teachings of the Tibetan tradition of Buddhism, which provides a systematic and practical approach to the Buddha's teachings.
If Nepal is too far and too expensive for you to visit, join this unique retreat modeled after Kopan Monastery's month-long November course, right here in California!
Suggested reading
---
Additional Information
Please plan on arriving between 3:00 and 5:00 PM on the first day of the retreat
Please plan on departing approximately 2:00 PM on the last day of the retreat
If you are interested in serving as Course Liaison for this retreat, please apply here.
---
This is a Pay It Forward Retreat!
There are no fees for this retreat.
That's right. No fees. The retreat is offered to anyone who participates. It's an experiment we started at 2012's Kopan West- Lam Rim retreat in the spirit of making the Dharma (Buddha's teachings) freely available to all.
If it is being offered, who pays for my retreat?
Your retreat has been sponsored by someone who came before you and by past benefactors. Because it's a gift, you can't pay them back – but you can pay-it-forward by making a contribution that will allow future retreatants to experience the same generosity.
How does this donation system work?
At the end of the retreat, you will have the opportunity to make a donation based on what feels right in your heart. 100% of the proceeds will go towards supporting future retreatants to keep the generosity going. No pressure or questions asked. Let your heart decide what you would like to offer.
Is there a deposit?
A $150 deposit is required to reserve a space. Your deposit will be refunded as long as you attend the retreat in full. No refunds for cancellations.
How do I choose the accommodation?
Once you start the registration process, you'll see details of the accommodations that are available from camping, dorms, or private rooms. All accommodations are made available on a first-come-first-serve basis.
Is partial attendance allowed?
In order to provide the most conducive conditions for retreat, we hold full time, residential retreats only. This allows the group energy to build and minimizes distractions, so you can gain the full benefit of retreat. See our FAQ for more information. Some exceptions can be made for special circumstances and will need the approval of the teacher and our Community Relations Coordinator (CRC) before the retreat begins. Please contact our office at office@vajrapani.org.
Teacher's fees
Traditionally, spiritual teachings are considered priceless; remuneration of our teachers is not included in the fee information detailed on this page. Instead, we invite you to consider bringing a cash donation with you to express your gratitude for the teachings. Participants get a chance to present a cash offering to the teachers on the last day of the retreat and this is supplemented by a donation from Vajrapani Institute. Please note that we don't offer a credit card option for teacher's fees.
---
Teacher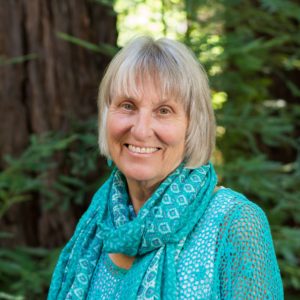 Elaine Jackson
Elaine Jackson is a founding member of Vajrapani Institute and has been a student of Tibetan Buddhism since 1977. She has studied with many of the greatest Buddhist teachers of our time including His Holiness the Dalai Lama, Lama Thubten Yeshe, Kyabje Zong Rinpoche, Lama Thubten Zopa Rinpoche and many others too numerous to list. Elaine is known for the warmth and humor with which she teaches. In particular, she loves sharing the wealth of practical insights she has gained from her years of retreat and service within the Tibetan Buddhist tradition. Elaine served as Executive Director of Vajrapani Institute…
Learn more about Elaine Jackson