Mindful Eating
Andrea Lieberstein and Ven. Jampa Sangmo
May 24 - 27, 2019
Level
All Levels
Silence Level
Partial silence
What is it?
This three-day retreat will focus on cultivating mindfulness and compassion and the meditation practices of Mindful Eating. It will also incorporate some gentle mindful yoga.
When we eat mindfully, we involve all the senses by engaging our body and our mind. We utilize color, texture, smell, taste, and sound to nurture our experience. We learn to pay attention to what our body really needs and why. To support cultivating our awareness, we will quiet the mind and open the heart through yoga, sitting and walking meditation. Through these practices of deepening our inner awareness of the body and mind, we will experience wisdom and compassion, which is our true nature. We will be working with teachings of the Buddha and contemporary applications, how to stay present and embodied in the moment, aware of and working with mind states that create obstacles to awakening, while cultivating qualities that enhance well-being in everyday life. This will include the exploration of craving and grasping, and cultivation of compassion. We can experience food as pleasure and nourishment while finding our right relationship to amount and quality in each moment. Mindful eating and living can nudge us beyond what we're craving so that we wake up to why we're craving it. We can learn to live life with more equanimity and ease, with the skills to make conscious choices.
Teachings are appropriate for health care professionals as well as the general public. Health care professionals will be able to incorporate the tools and practices offered in this program in ways beneficial to clients or patients. See below for more information.
Learning objectives (of specific interest to participants who are health professionals) are to help participants gain the skill set itemized below. You will be able to:
Apply five fundamental mindful eating principles and skills that help promote attuned self-regulation, joy and well-being
Describe how mindfulness and mindful eating practices can reduce stress-related and emotional eating
Describe how mindfulness and mindful eating practices can promote self-compassion, reduce self-judgement; and help break cycles of overeating
Describe how mindfulness meditation practices can reduce cravings, enhancing ease, balance and choice
Describe mindfulness and self-compassion practices that may be used to reduce distress and enhance self-care
Describe how mindful eating helps promote improved metabolic health outcomes
Describe to clients or patients how mindfulness meditation can reduce anxiety, depression, and stress
Describe the basics of the core Buddhist meditation technique of mindfulness
Explain what psychological problem might be exacerbated by Buddhist meditation or mindfulness practice and for which meditation might be contraindicated
Continuing Education
This workshop is eligible for 12 hours of Continuing Education credits.
CE credits for psychologists are provided by the Spiritual Competency Resource Center (SCRC) which is co-sponsoring this program. The Spiritual Competency Resource Center is approved by the American Psychological Association to sponsor continuing education for psychologists. The Spiritual Competency Resource Center maintains responsibility for this program and its content.
The California Board of Behavioral Sciences accepts CE credits for LCSW, LPCC, LEP, and LMFT license renewal for programs offered by approved sponsors of CE by the American Psychological Association.
LCSWs, MFTs, and other mental health professionals from states other than California need to check with their state licensing board as to whether or not they accept programs offered by approved sponsors of CE by the American Psychological Association.
SCRC is approved by the California Board of Registered Nursing (BRN Provider CEP16887) for licensed nurses in California.
For questions about receiving your Certificate of Attendance, contact spc@vajrapani.org. For questions about CE, visit www.spiritualcompetency.com or contact David Lukoff, PhD at CE@spiritualcompetency.com.
---
Additional Information
Please plan on arriving between 3:00 and 5:00 PM on the first day of the retreat
Please plan on departing approximately 2:00 PM on the last day of the retreat
If you are interested in serving as Course Liaison for this retreat, please apply here.
Fees (includes accommodation, 3 meals a day, and facility costs)
The base fees listed above reflect the true cost of hosting visitors and are higher as a result. If you are financially able, we encourage you to please pay these fees.  That said, we also offer subsidized fees designed to allow as many people as possible to attend. These fees are supported by generous contributions to Vajrapani Institute. You can access those fees by using a discount code that will be provided to you at registration checkout. The accommodations are the same for both options.
10% membership discounts are also applicable for members (please contact the Main Office)
Financial Aid/ Scholarships
We want to make retreat available to everyone. With this in mind, we will gladly work out a payment plan with you.If you need even more assistance, we offer several scholarships. Please note that the scholarship deadline is one month before retreat begins.
If you have additional questions after reviewing the guidelines for payment plans and/or scholarships, please email the Office at office@vajrapani.org
Teacher's fees
Traditionally, spiritual teachings are considered priceless; remuneration of our teachers is not included in the fee information detailed on this page. Instead, we invite you to consider bringing a cash donation with you to express your gratitude for the teachings. Participants get a chance to present a cash offering to the teachers on the last day of the retreat and this is supplemented by a donation from Vajrapani Institute. Please note that we don't offer a credit card option for teacher's fees.
---
Teachers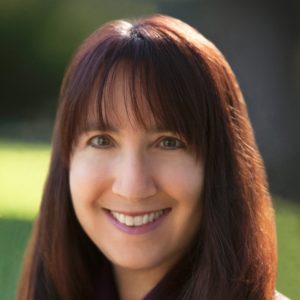 Andrea Lieberstein
Andrea Lieberstein, MPH, RDN, RYT, is bestselling author of the book, "Well Nourished," a mindfulness and mindful eating expert, speaker, trainer, mindfulness-based dietitian nutritionist, mindfulness meditation teacher for 25 years and a champion for leading a Well Nourished Life. She leads mindful eating and Well Nourished trainings and retreats internationally, coaching and training professionals and the general public. In her private practice, Andrea works with individuals to have more peace, balance and joy in their relationship with food, nutrition, body-image, and stress-related issues and health concerns or whom simply want to bring their lives back into balance and vibrancy through…
Learn more about Andrea Lieberstein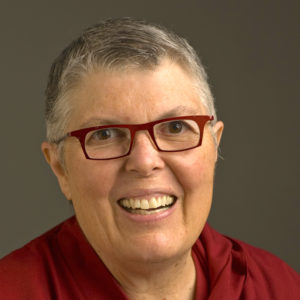 Ven. Jampa Sangmo
Venerable Jampa Sangmo is a Tibetan Buddhist Nun. She was born in Hermosa Beach, California. Her practice began with Vipassana Meditation where she did numerous long retreats. She came to Tibetan Buddhism in 1993 and began her studies with several Buddhist Masters including Lama Zopa Rinpoche, H.E. Choden Rinpoche, Ribur Rinpoche and His Holiness the Dalai Lama. She took robes with her teacher Khensur Jampa Tegchok Rinpoche in 2008. She has lectured and led meditation groups and retreats for Chevron International, Facebook Menlo Park Campus, Road Scholar (formally Elder Hostel), Spirit Rock Meditation Center, Ocean of Compassion, Land of Medicine…
Learn more about Ven. Jampa Sangmo