Making Peace: Reconciliation and Loving Kindness
Bob Stahl and Jan Landry
November 15 - 17, 2019
Level
All levels
Silence Level
Partial silence
What is it?
As we grow and develop as human beings, we may recognize the importance of relinquishing opinions, grudges, judgments, and resentments through honest mindful reconciliation. This is the path of the heart that leads to deeper wisdom, compassion, and peace.
With reconciliation, the heart may naturally begin to open into loving kindness for ourselves and to others… May this be a time to heal our hearts and make peace within.
In this weekend workshop you will learn and practice:
Mindfulness Meditation
Reconciliation Meditation
Loving Kindness Meditation
Walking Meditation
Interpersonal Mindfulness to deepen communication
There will also be didactic presentations, and small and large group discussions.
This will be a weekend intensive training, for healthcare professionals and interested lay people, on mindfulness and compassion based approaches an how to integrate them into our lives. This is a hands-on "learning from the inside" experience. We will begin by understanding the art and science of mindfulness and compassion, using science, neuroscience, psychology, medicine, and contemplative practices as our foundation. There will be time for formal and informal mindfulness practices as well as to talk in small and large groups about the practices of mindfulness and compassion.
Learning Objectives
Participants will be able to:
Describe the foundational principles and practices of mindfulness
Describe the relationship between mindfulness and compassion
List scientific evidence related to the benefits of mindfulness and compassion practices
Describe how the practices of mindfulness and compassion can support reconciliation within ourselves, in our relationships with others, and in the world
Apply formal and informal mindfulness practices that can develop resilience and build compassion
Utilize techniques to practice and strengthen skills related to mindful communication
Discuss the application of mindfulness in personal and professional situations
Demonstrate the mechanisms through which stress conditions exacerbate, and often precipitate, illness and lack of self-worth
Continuing Education
This workshop is eligible for 12 hours of Continuing Education credits.
CE credits for psychologists are provided by the Spiritual Competency Resource Center (SCRC) which is co-sponsoring this program. The Spiritual Competency Resource Center is approved by the American Psychological Association to sponsor continuing education for psychologists. The Spiritual Competency Resource Center maintains responsibility for this program and its content.
The California Board of Behavioral Sciences accepts CE credits for LCSW, LPCC, LEP, and LMFT license renewal for programs offered by approved sponsors of CE by the American Psychological Association.
LCSWs, MFTs, and other mental health professionals from states other than California need to check with their state licensing board as to whether or not they accept programs offered by approved sponsors of CE by the American Psychological Association.
SCRC is approved by the California Board of Registered Nursing (BRN Provider CEP16887) for licensed nurses in California.
For questions, after the retreat, about receiving your Certificate of Attendance, contact spc@vajrapani.org. For general questions about CE, visit www.spiritualcompetency.com or contact David Lukoff, PhD at CE@spiritualcompetency.com.
---
Additional Information
Please plan on arriving between 3:00 and 5:00 PM on the first day of the retreat
Please plan on departing approximately 2:00 PM on the last day of the retreat
If you are interested in serving as Course Liaison for this retreat, please apply here.
Fees (includes accommodation, 3 meals a day, and facility costs)
The base fees listed above reflect the true cost of hosting visitors and are higher as a result. If you are financially able, we encourage you to please pay these fees.  That said, we also offer subsidized fees designed to allow as many people as possible to attend. These fees are supported by generous contributions to Vajrapani Institute and are about 12% off the full cost. You can access those fees by using a discount code that will be provided to you at registration checkout. The accommodations are the same for both options.
10% membership discounts are also applicable for members (please contact the Main Office)
Financial Aid/ Scholarships
We want to make retreat available to everyone. With this in mind, we will gladly work out a payment plan with you.If you need even more assistance, we offer several scholarships. Please note that the scholarship deadline is one month before retreat begins.
If you have additional questions after reviewing the guidelines for payment plans and/or scholarships, please email the Office at office@vajrapani.org
Teacher's fees
Traditionally, spiritual teachings are considered priceless; remuneration of our teachers is not included in the fee information detailed on this page. Instead, we invite you to consider bringing a cash donation with you to express your gratitude for the teachings. Participants get a chance to present a cash offering to the teachers on the last day of the retreat and this is supplemented by a donation from Vajrapani Institute. Please note that we don't offer a credit card option for teacher's fees.
---
Teachers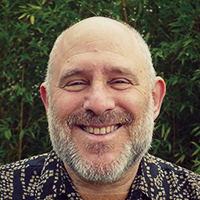 Bob Stahl
Bob Stahl is a co-author of A Mindfulness-Based Stress Reduction Workbook, Living With Your Heart Wide Open, Calming the Rush of Panic, and A Mindfulness-Based Stress Reduction Workbook for Anxiety. Bob is the Guiding teacher at Insight Santa Cruz and visiting teacher at Spirit Rock and Insight Meditation. He also founded and directs mindfulness-based stress reduction programs at Dominican Hospital and El Camino Hospital and serves as a Senior Teacher for Oasis, the institute for mindfulness-based professional education and innovation of the Center for Mindfulness in Medicine, Health Care, and Society at the University of Massachusetts Medical School.
Learn more about Bob Stahl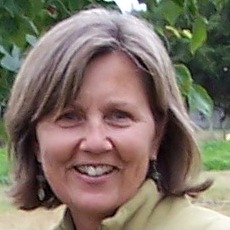 Jan Landry
Jan Landry has worked in the field of hospice care both as a nurse and as a chaplain, for over 30 years. Her work in the field of death and dying, serves as an ongoing reminder of how precious each and every moment of life is, and informs her meditation practice which has developed and deepened over many years. She is a yoga practitioner, a student of the Ridhwan School and of life. As a teacher of mindfulness meditation, she hopes to support others in cultivating a practice of mindfulness that fosters awareness and deep listening to the inner wisdom…
Learn more about Jan Landry