Cultivating Emotional Balance
Lani Potts and Dave Smith
September 24 - 29, 2019
Level
All Levels
Silence Level
Partial silence
What is it?
Our emotions can lead us to our greatest joys and most painful sorrows. In their most creative capacity, they are guides pointing us toward who we truly are and what is most meaningful in our lives. At their most destructive, we are caught by them: lost in the grip of anger, sadness, fear, or overwhelm. This suffering is something we have all felt, but we can create more space, choice, and ease in the face of it.
The Cultivating Emotional Balance training was sparked during a meeting between behavioral scientists, a neuroscientist, a monk, a philosopher, and the Dalai Lama in 2000, as a new approach to understanding our emotional lives. Combining contemporary scientific research with contemplative practices drawn from Buddhism, the Cultivating Emotional Balance training gives participants new tools for working with emotion.
Over centuries, Buddhism has refined meditation methods which probe the nature of the mind and promote positive states of mind, including compassion. In these challenging times, the development of methods for "cultivating emotional balance" and promoting compassion for others is a tremendously important scientific and humanitarian goal. By integrating wisdom derived from two very different traditions, the Cultivating Emotional Balance training contributes to this important goal.
The full program is a 42-hour training, but in this shorter workshop, you will be introduced to some of the key components of this training.
• Understanding how emotions work, and how they can work for and not against us;
• Recognizing and working with emotional triggers;
• Deepening awareness and stabilizing attention;
• Increasing compassion for the self and others;
• Cultivating genuine happiness and mental balance.
For more information, check the program website.
Who is this retreat for?
All are welcome. This class is open to all levels of meditation experience.
Teachings are appropriate for health care professionals as well as the general public. Health care professionals will be able to incorporate the tools and practices offered in this program in ways beneficial to clients or patients.
Continuing Education
CE credits for psychologists are provided by the Spiritual Competency Resource Center (SCRC) which is co-sponsoring this program. The Spiritual Competency Resource Center is approved by the American Psychological Association to sponsor continuing education for psychologists. The Spiritual Competency Resource Center maintains responsibility for this program and its content.
The California Board of Behavioral Sciences accepts CE credits for LCSW, LPCC, LEP, and LMFT license renewal for programs offered by approved sponsors of CE by the American Psychological Association.
LCSWs, MFTs, and other mental health professionals from states other than California need to check with their state licensing board for approval.
SCRC is approved by the California Board of Registered Nursing (BRN Provider CEP16887) for licensed nurses in California.
For questions about receiving your Certificate of Attendance, contact spc@vajrapani.org. For questions about CE, visit www.spiritualcompetency.com or contact David Lukoff, Ph.D. at CE@spiritualcompetency.com.
---
Additional Information
Please plan on arriving between 3:00 and 5:00 PM on the first day of the retreat
Please plan on departing approximately 2:00 PM on the last day of the retreat
If you are interested in serving as Course Liaison for this retreat, please apply here.
Fees (includes accommodation, 3 meals a day, and facility costs)
The base fees listed above reflect the true cost of hosting visitors and are higher as a result. If you are financially able, we encourage you to please pay these fees.  That said, we also offer subsidized fees designed to allow as many people as possible to attend. These fees are supported by generous contributions to Vajrapani Institute. You can access those fees by using a discount code that will be provided to you at registration checkout. The accommodations are the same for both options.
10% membership discounts are also applicable for members (please contact the Main Office)
Financial Aid/ Scholarships
We want to make retreat available to everyone. With this in mind, we will gladly work out a payment plan with you. If you need even more assistance, we offer several scholarships. Please note that the scholarship deadline is one month before retreat begins.
If you have additional questions after reviewing the guidelines for payment plans and/or scholarships, please email the Office at office@vajrapani.org
Teacher's fees
Traditionally, spiritual teachings are considered priceless; remuneration of our teachers is not included in the fee information detailed on this page. Instead, we invite you to consider bringing a cash donation with you to express your gratitude for the teachings. Participants get a chance to present a cash offering to the teachers on the last day of the retreat and this is supplemented by a donation from Vajrapani Institute. Please note that we don't offer a credit card option for teacher's fees.
---
Teachers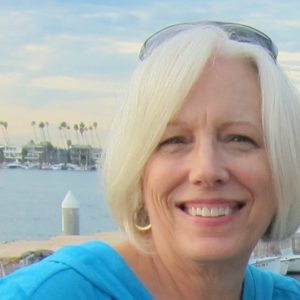 Lani Potts
As a member of the Vajrapani sangha, Lani is a long-term Buddhist practitioner as well as a certified Cultivating Emotional Balance (CEB) teacher, part of the teaching team for the year-long CEB Teacher Training in North America and the CEB Program Administrator. Lani brings a background as a yoga and meditation teacher and she also currently serves as a mindfulness instructor for an ongoing UCSF study. With a Master's degree in Educational Leadership, she is a recently retired educator with over 38 years of experience as an elementary teacher, administrator coach, school principal, and district administrator. Well versed in curriculum…
Learn more about Lani Potts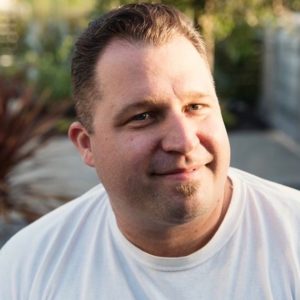 Dave Smith
Dave is an internationally recognized Buddhist meditation teacher, addiction treatment specialist, and published author. His background is rooted in the Insight Meditation tradition and he was empowered to teach through the Against the Stream Buddhist Meditation Society. He has extensive experience bringing meditative interventions into jails, prisons, youth detention centers and addiction treatment facilities. Dave teaches residential meditation retreats and classes, provides training and consulting in both secular and Buddhist contexts, and works with students through his meditation mentoring program. He recently founded the Secular Dharma Foundation and lives in Paonia, Colorado. Dave is an active student in the Cultivating…
Learn more about Dave Smith