Wielding Manjushri's Sword: The Wisdom of Emptiness
Don Handrick
September 12 - 15, 2019
Level
Intermediate and Above
Silence Level
Partial Silence
What is it?
In the Perfection of Wisdom Sutras, the Buddha identified wisdom realizing emptiness as the means to cut through the ignorance. Without this understanding, we are bound into cyclical existence and stuck in our unenlightened state. While such stainless wisdom is said to be somewhat difficult to cultivate, masters of the Indian and Tibetan Madhyamika tradition, such as Nagarjuna, Chandrakirti, and Lama Tsongkhapa, have left us a treasure of insightful texts and commentaries to aid us in this process.
In this group meditation retreat, we will focus on the various techniques for contemplating the wisdom of emptiness, utilizing teachings from a number of these great Madhyamika masters of the past as well as accomplished contemporary practitioners. In conjunction with guided meditations on emptiness, we will use the practices of Lama Tsongkhapa Guru Yoga and A Meditation Upon Orange Manjushri to structure our meditation sessions.
In addition to guided meditation sessions, the retreat will also include teachings on emptiness and concentration, as well as brief commentary on the practices being used. No tantric empowerments are required to participate, although it will be ideal if one has studied this topic previously.
Suggested reading
Insight Into Emptiness by Khensur Jampa Tegchok
How to Realize Emptiness (formerly published as Realizing Emptiness) by Gen Lamrimpa
The Middle Way: Faith Grounded in Reason by His Holiness the Dalai Lama
Introduction to Emptiness: Tsong-Kha-Pa's Great Treatise on the Stages of the Path by Guy Newland
---
Additional Information
Please plan on arriving between 3:00 and 5:00 PM on the first day of the retreat
Please plan on departing approximately 2:00 PM on the last day of the retreat
If you are interested in serving as Course Liaison for this retreat, please apply here.
Fees (includes accommodation, 3 meals a day, and facility costs)
The base fees listed above reflect the true cost of hosting visitors and are higher as a result. If you are financially able, we encourage you to please pay these fees.  That said, we also offer subsidized fees designed to allow as many people as possible to attend. These fees are supported by generous contributions to Vajrapani Institute. You can access those fees by using a discount code that will be provided to you at registration checkout. The accommodations are the same for both options.
10% membership discounts are also applicable for members (please contact the Main Office)
Financial Aid/ Scholarships
We want to make retreat available to everyone. With this in mind, we will gladly work out a payment plan with you.If you need even more assistance, we offer several scholarships. Please note that the scholarship deadline is one month before retreat begins.
If you have additional questions after reviewing the guidelines for payment plans and/or scholarships, please email the Office at office@vajrapani.org
Teacher's fees
Traditionally, spiritual teachings are considered priceless; remuneration of our teachers is not included in the fee information detailed on this page. Instead, we invite you to consider bringing a cash donation with you to express your gratitude for the teachings. Participants get a chance to present a cash offering to the teachers on the last day of the retreat and this is supplemented by a donation from Vajrapani Institute. Please note that we don't offer a credit card option for teacher's fees.
---
Teacher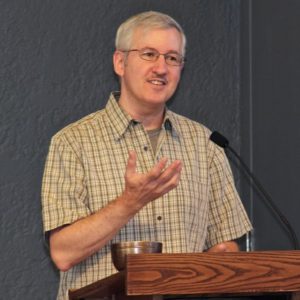 Don Handrick
Don Handrick is the resident teacher at Thubten Norbu Ling Buddhist Center in Santa Fe, NM, and he teaches at the Ksitigarbha Tibetan Buddhist Center in Taos, NM. Don also serves as a Buddhist teacher for Liberation Prison Project, which includes teaching Buddhism at a local prison in New Mexico. Don's study and practice of Buddhism began in 1993 when he read The Tibetan Book of Living and Dying by Sogyal Rinpoche. Over the next two years he practiced with Rigpa, Sogyal Rinpoche's organization, until he began attending classes with Venerable Robina Courtin at Tse Chen Ling in San Francisco.…
Learn more about Don Handrick