Mindfulness, Selflessness and Compassion Retreat
Glen Svensson
June 22 - 30, 2019
Level
All Levels
Silence Level
Full silence
What is it?
"This retreat with Glen at Vajrapani has been one of the best things I have ever done for myself."
–Carlo B. 2019 participant
This 9-day retreat will focus on three core elements of practice – shamatha, vipashyana & compassion. Please see below if you wish to attend part of the retreat.
During the first half of the retreat, we will focus primarily on the shamatha practice, the practice of cultivating mindfulness to develop a calm, clear & focused mind. This will be first introduced through the practice of mindfulness of breathing (rhythm, abdomen & nostrils). Then moving onto observing the mind, resting in awareness, stillness in motion & finally open awareness.
During the second half of the retreat, we will focus primarily on the vipashyana practice, the practice of applying mindfulness to gain insights into ourselves & our world of experience. We will first focus on the insight into impermanence. Then moving onto selflessness, emptiness & finally the nature of mind.
Throughout the entire retreat, both the mindfulness & selflessness (ie. shamatha & vipashyana) practices will be supplemented with compassion practice. Initially, this will be introduced through the cultivation of the four immeasurables of loving-kindness, compassion, empathetic joy & equanimity. Then moving onto exchanging self with others & finally the tong-len practice.
The retreat will be run in silence from the first evening until breakfast on the last morning. This retreat is suitable for both beginners and those already established in these practices.
Attending part of the retreat
Glen encourages everyone to come for the entire 9-day retreat for maximum benefit.  However, we recognize that this may not be feasible for some.  Therefore, you have three options of attending the retreat: 1) attending the entire nine days, 2) attending the first half (June 22- lunchtime on June 26), or 3) attending the second half (June 26-lunchtime on June 30). Please see the 'Additional Information' section below for exact arrival and departure times. Please note that only Camping and Dormitory accommodations will be available for those attending half of the retreat.
If you wish to attend only one half of the retreat, please contact our Front Office to register.  If you're coming for the entire retreat, please click on the Register Now button. You will find our contact information at the bottom of this page.
Additional Information
Please plan on arriving between 1:30 and 3:30 PM on June 22nd (first day of full retreat) or June 26th (first of day of second half).
Please plan on departing approximately 2:00 PM on June 30 (last day of full retreat) or June 26 (last day of first half).
If you are interested in serving as Course Liaison for this retreat, please apply here.
Suggested reading
Mindfulness — Attention Revolution, Alan Wallace.
Selflessness — How to See Yourself As You Really Are, H.H. the Dalai Lama.
Compassion— The Four Immeasurables, Alan Wallace
Fees (includes accommodation, 3 meals a day, and facility costs)
The base fees listed above reflect the true cost of hosting visitors and are higher as a result. If you are financially able, we encourage you to please pay these fees.  That said, we also offer subsidized fees designed to allow as many people as possible to attend. These fees are supported by generous contributions to Vajrapani Institute. You can access those fees by using a discount code that will be provided to you at registration checkout. The accommodations are the same for both options.
10% membership discounts are also applicable for members (please contact the Main Office)
Financial Aid/ Scholarships
We want to make retreat available to everyone. With this in mind, we will gladly work out a payment plan with you.If you need even more assistance, we offer several scholarships. Please note that the scholarship deadline is one month before retreat begins.
If you have additional questions after reviewing the guidelines for payment plans and/or scholarships, please email the Office at office@vajrapani.org
Teacher's fees
Traditionally, spiritual teachings are considered priceless; remuneration of our teachers is not included in the fee information detailed on this page. Instead, we invite you to consider bringing a cash donation with you to express your gratitude for the teachings. Participants get a chance to present a cash offering to the teachers on the last day of the retreat and this is supplemented by a donation from Vajrapani Institute. Please note that we don't offer a credit card option for teacher's fees.
---
Teacher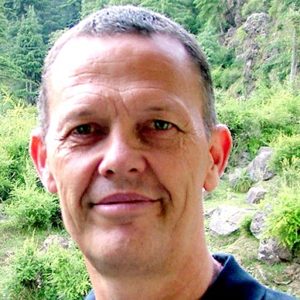 Glen Svensson
Originally from Australia, Glen attained a BSc in IT at the University of Queensland. After four years working in Brisbane, he spent the next eight years working and traveling around the world. Having 'bumped' into Buddhism during his travels ("I read a book about Buddhism and it seemed so logical and many things resonated extremely well with my innate beliefs"), he attended his first Dharma teaching in Dharamsala, India in 1995. He completed the two following Kopan November courses in Kathmandu, Nepal and joined the seven-year Masters Program in Advanced Buddhist Studies of Sutra and Tantra at the Lama Tzong…
Learn more about Glen Svensson