Healing from the Source
Rob Preece
September 3 - 8, 2019
Level
Intermediate
Silence Level
Partial silence
What is it?
Spiritual healing is essential in our lives today.  We all suffer emotional and psychological wounding to some degree. For some, this can shape and influence our lives in ways that may for some be unconscious and for others much more obvious. It is painful to find we are affected by emotional patterns that we are not always able to heal. We may look towards Buddhist practice to help us resolve these problems but often we can put a veneer of spiritual practice over unresolved emotional wounds. How do we heal? How do we bring together our spiritual practice with psychological healing? This is not always obvious. During this retreat, we will begin to explore the nature of psychological healing.
Rob will draw on years of experience both as a teacher and psychotherapist to look at how we can begin to shape our Buddhist practice to more directly affect the healing process. In this retreat, Rob will bring together the practices of Mahamudra, Vajrasattva and KumNye in a fresh and creative way to explore the healing process, recognizing that we all have within our nature the Source of our innate health.
Join Rob, a Buddhist practitioner and meditator of many decades and a sought-after teacher around the world. He will guide participants through an experience that opens the heart to our inner selves and to gentler ways of seeing ourselves.
Additional Information
Please plan on arriving between 3:00 and 5:00 PM on the first day of the retreat
Please plan on departing approximately 2:00 PM on the last day of the retreat
If you are interested in serving as Course Liaison for this retreat, please apply here.
Fees (includes accommodation, 3 meals a day, and facility costs)
The base fees listed above reflect the true cost of hosting visitors and are higher as a result. If you are financially able, we encourage you to please pay these fees.  That said, we also offer subsidized fees designed to allow as many people as possible to attend. These fees are supported by generous contributions to Vajrapani Institute. You can access those fees by using a discount code that will be provided to you at registration checkout. The accommodations are the same for both options.
10% membership discounts are also applicable for members (please contact the Main Office)
Financial Aid/ Scholarships
We want to make retreat available to everyone. With this in mind, we will gladly work out a payment plan with you. If you need even more assistance, we offer several scholarships. Please note that the scholarship deadline is one month before retreat begins.
If you have additional questions after reviewing the guidelines for payment plans and/or scholarships, please email the Office at office@vajrapani.org
Teacher's fees
Traditionally, spiritual teachings are considered priceless; remuneration of our teachers is not included in the fee information detailed on this page. Instead, we invite you to consider bringing a cash donation with you to express your gratitude for the teachings. Participants get a chance to present a cash offering to the teachers on the last day of the retreat and this is supplemented by a donation from Vajrapani Institute. Please note that we don't offer a credit card option for teacher's fees.
---
Teacher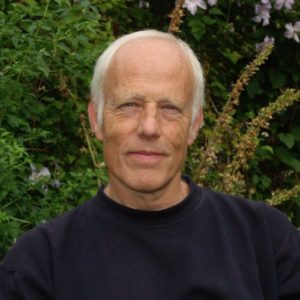 Rob Preece
Rob Preece has been a practicing Tibetan Buddhist for the past 40 years. He was a founding member of Manjushri Institute in the UK and lived there until 1980 when he went into retreat above Dharamsala on the guidance of Lama Yeshe and Lama Zopa Rinpoche. He remained there for the next five years primarily in retreat but with the opportunity to study with a number of eminent lamas including Song Rinpoche, Lati Rinpoche, Gomo Rinpoche and H.H. Dalai Lama.Returning to the west in 1985 he began to train as a psychotherapist at the Centre for Transpersonal Psychology in London,…
Learn more about Rob Preece